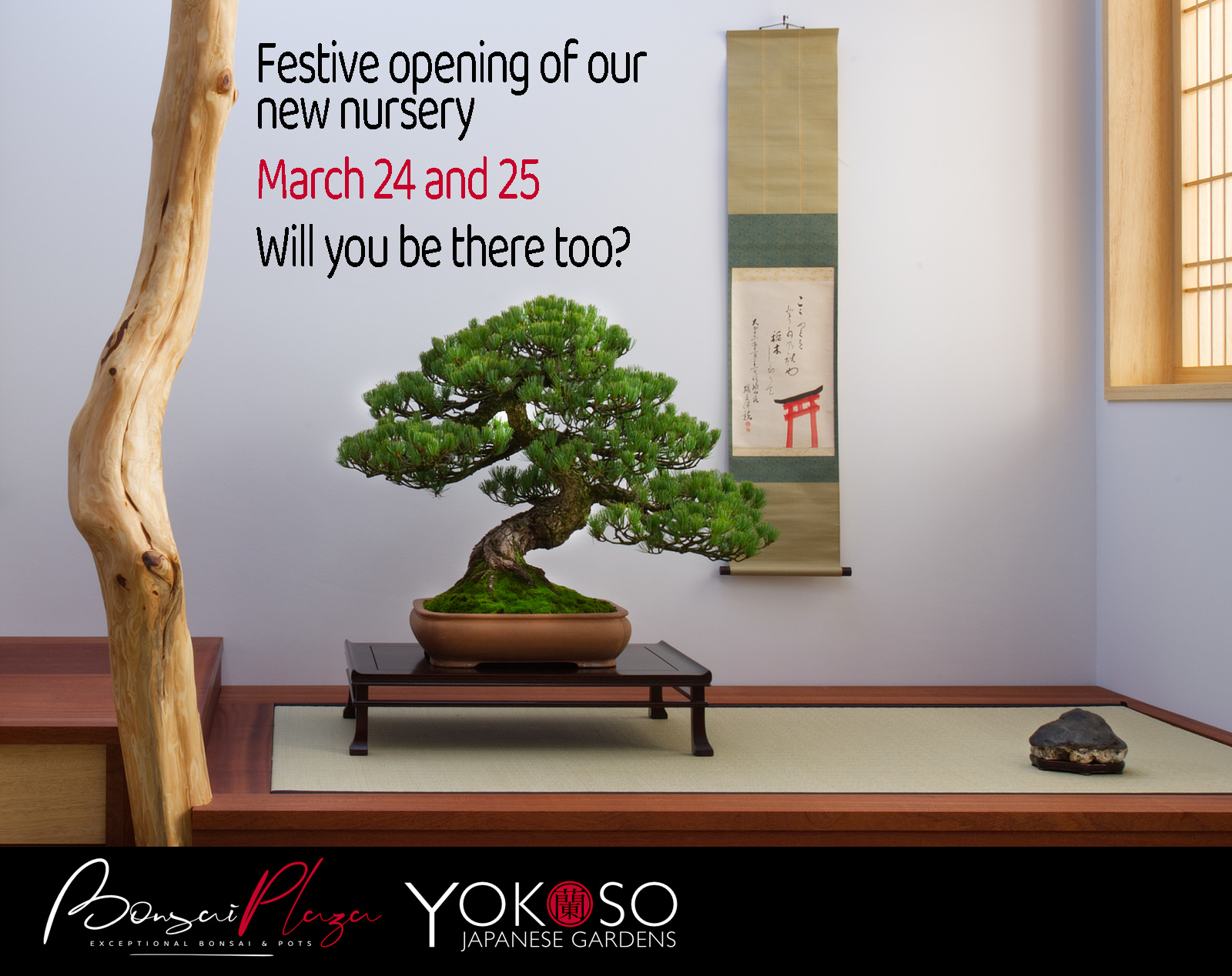 Bonsai Plaza attends several bonsai shows throughout Europe. Will we see you there? 
Bonsai Plaza Open Days
Date: March 24 and 25, 2023
Location: Boskoop, the Netherlands
What to do on the open day at Bonsaiplaza and Yokoso Japanese Gardens:
Large new collection of bonsai from Japan and Korea
Large new collection of handmade bonsai pots by Japanese artists 
New collection of Japanese garden trees
New collection of Japanese ornamental stones, stepping stones and lanterns
Andrea Meriggioli (Hiryu-en, Master Bonsai), the author of the bonsai technique book "Bonsai Maples", will be available to give advice on your deciduous trees, answer your questions about deciduous trees, sign your book "Bonsai Maples" and both days work on trees
Extra festive activities to see, do and hear, and of course special offers!
Everyone is welcome from 9 am to 5 pm at "De Omloop 4" in Boskoop. Receive more information? Send an email to [email protected]
BVMN Bonsai Show
Date: April 15 2023
Location: BVMNL, Leersum, de Binder Hoflaan 29, LEERSUM
URL: http://bonsainederland.nl/evenementen/
Arco Bonsai
Date: 5, 6 and 7 May 2020
Location: Arco, Italy
URL: https://www.arcobonsai.com/arcobonsai-2023
Bonsai from the West
Date: June 10 and 11, 2023
Location: Delft, Netherlands
URL: http://www.bonsaivanhetwesten.nl
The Trophy
Date: February 25 and 26, 2024
Location: Genk, Belgium
Route to our stand at the Trophy: https://www.bonsaiplaza.com/nl/de-trophy/
URL: https://bonsaiassociation.be/trophy/
Lodder Bonsai Open Days
Date: March, 2024
Location: Harmelen, the Netherlands 
URL: http://www.hoka-en.nl/evenementen